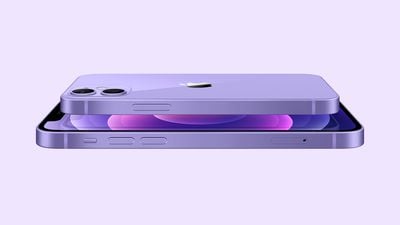 Regulators in France have authorized Apple's software upgrade for iPhone 12 devices after the company threatened to halt sales of the smartphones earlier this month owing to radiation levels (via Reuters).
Early in September, France ordered Apple to halt the sale of the iPhone 12 and "repair" already-purchased smartphones to bring them into compliance with European rules for electromagnetic radiation. The rise in electromagnetic radiation emissions that regulators have reportedly seen over time appears to be the product of Apple's regular software updates; it wasn't there when the iPhone 12 was introduced in 2020.
With effect from September 12, the ANFR ordered Apple to "remove the iPhone 12 from the French market due to the model exceeding the limit" for electromagnetic absorption by the body. Also, the agency ordered Apple to recall each and every iPhone 12 it has ever sold in the nation. Later, according to local media, ministers declared that even if the radiation level was more than the approved threshold, it was not harmful and people may keep using their phones without fear.
Later, Apple announced that it would release a software upgrade for French users of the iPhone 12 to address the radiation issues. In response, the French regulator ANFR said it will test the software upgrade. The marketing withdrawal order would be revoked and the model would be brought into compliance with European standards used in France if it made a difference to the electromagnetic waves the device emitted.