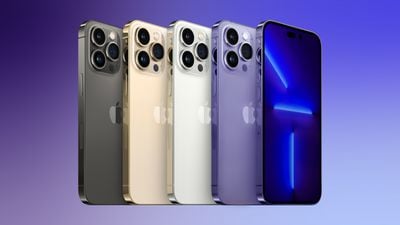 According to a recent rumor from analyst Ming-Chi Kuo, Apple is anticipated to save its most recent A16 chip for the Pro models in the iPhone 14 lineup, and that diversification strategy is expected to become an annual tradition in subsequent iPhone series.
Only the iPhone 14 Pro models, according to a prediction made by Kuo earlier this year, would use an A16 chip; the normal iPhone 14 and iPhone 14 Max versions will continue to have an A15 chip.
For two reasons, the prognosis was intriguing. First of all, all iPhone models from the same series have always used the same processor from Apple. Second, the first iPhone and the iPhone 3G both employed identical 412MHz ARM 11 chips, marking the last time Apple used a previous-generation processor in a new iPhone.
Despite the lack of recent precedence, prominent Bloomberg journalist Mark Gurman later concurred with Kuo's prediction, speculating that "beyond aiming to make the Pro stand out," persistent chip shortages may have influenced Apple's choice to restrict its next chip to the iPhone 14 Pro models.
The plan to make newer, faster chips exclusive to Pro iPhone models, according to Kuo, is part of a longer-term diversification strategy that will apply to next year's iPhone 15 series and subsequent iPhones after 2023. Kuo now claims that chip shortages are less of a factor influencing Apple's thinking.
According to Kuo's Medium blog post, the new A16 chip will only be available in iPhone 14 Pro models, "significantly increasing the shipment proportion of new iPhone high-end models in 2H22 to 55-60 percent (vs. 40-50 percent in the past)," with premium suppliers of the rear camera also standing to gain. According to this tactic:
A HIGH SHIPMENT PROPORTION OF IPHONE HIGH-END MODELS WILL BE THE NORM, FAVORING HIGH-END CAMERA COMPONENT SUPPLIERS, AS THE LATEST PROCESSOR CHIP WILL BE EXCLUSIVE TO IPHONE HIGH-END MODELS IN THE FUTURE.
This would be different from Apple's long-standing practice of giving all flagship iPhones the same chip, as was mentioned. For instance, the A15 chip is present in the iPhone 13 small, iPhone 13, iPhone 13 Pro, and iPhone 13 Pro Max. However, Kuo estimates that it would give Apple another important differentiator for its more expensive iPhone models and might increase sales by as much as 20%.
The plan also makes it clearer how the various iPhone 15 series models would differ for the upcoming model year. The pill-and-hole cutout for the front-facing cameras, which is anticipated to debut exclusively in iPhone 14 Pro models this year, will now be present on every model in Apple's lineup, including the 6.1-inch iPhone 15, 6.1-inch iPhone 15 Pro, 6.7-inch iPhone 15 Max, and 6.7-inch iPhone 15 Pro Max.
Additionally, the iPhone 15 Pro models would only come with "A17" chip, likely manufactured on TSMC's next 3-nanometer node. This 3nm chip technology is anticipated to reduce power consumption by up to 30% while simultaneously improving processing performance by 10% to 15%. The A16 chip, which is anticipated to be included only in this year's iPhone 14 Pro models, will therefore likely remain in standard iPhone 15 models.
Expect Apple's developing chip strategy to be reflected in future annual iPhone cycles if Kuo's prognosis is accurate.