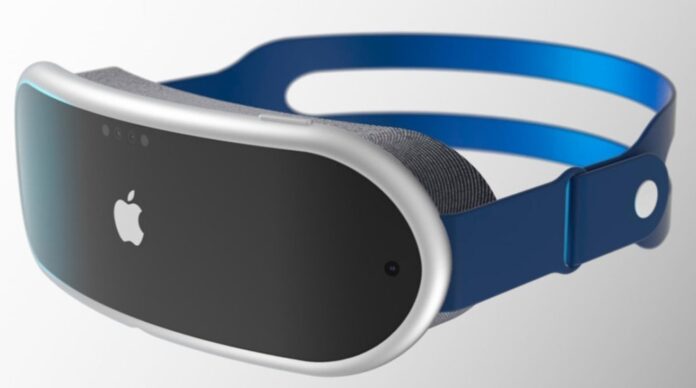 According to Bloomberg's Mark Gurman, Apple aims to give some developers and guests the chance to test out the new AR/VR gear after its debut at its forthcoming WWDC 2023 Apple Park event.
A new "structure" that Apple constructed on its site in Apple Park is intended to offer controlled hands-on headset demonstrations. The test site is close to the on-site fitness facilities at Apple Park, near the basketball courts.
At the occasion, demonstrations will be given to the press and some developers, but this space will be used for hands-on activities all summer long. Apple might often extend invitations to developers so they can try the headset for developing apps at Apple Park.
After the keynote, hardware demos will be held in a hands-on section in the Steve Jobs Theater. Apple will demonstrate FaceTime in virtual reality, Apple TV+ content, and games during the hands-on sessions. The headset should not be used by users who have certain medical conditions, such as migraines, vertigo, post-concussion syndrome, or prior traumatic brain injuries.
After the speech, developers and media professionals will be able to test the headset if the hands-on experience is anything like prior occasions. Staff members from Apple will do brief, controlled demonstrations.
The AR/VR headset won't go on sale after WWDC; in fact, it won't go on sale until several months after it is initially demonstrated. The latest evidence points to a launch before the December holidays, but mass production has not yet started.
The keynote address for Apple's WWDC 2023 is scheduled on Monday, June 5, at 10:00 a.m. Pacific Time.