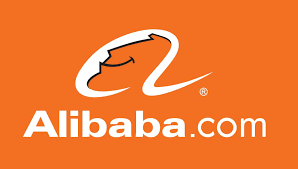 Chinese technology shares increased following positive internet company reports, including better-than-expected sales at Alibaba, despite a slowdown in the economy brought on by Beijing's Covid-19 lockdowns.
Despite a slowing economy, the Hangzhou-based company outperformed regional rivals like Tencent in the first quarter by exceeding analysts' sales and profit projections. In the first three months of the year, revenues increased by 9% to 204 billion yuan (£24 billion).
A day after Alibaba's New York-listed shares climbed more than 14 percent to settle at $92.48 on the market, its Hong Kong-listed shares increased by almost 12 percent.
Its resiliency helped restore faith in the industry, which had been pummeled throughout the previous year by a regulatory onslaught. The Hang Seng Tech index comprising Hong Kong's 30 largest technology companies increased by 3.6 percent, while the overall Hang Seng index increased by 2.8 percent.
The Chinese search engine company Baidu announced a 1% increase in sales, driven by its cloud and artificial intelligence businesses, and its shares increased by roughly 15% in Hong Kong following the report. After reporting an 18% increase in quarterly revenues, JD.com, the largest online retailer in China, saw a more than 5% boost in its stock price.
Alibaba, however, also issued a warning about the effects of Beijing's zero-Covid policy limitations on its business and opted not to make any predictions for the upcoming year due to the uncertainty caused by coronavirus threats. It said that the limitations had an impact on retailers' ability to ship items and had caused customers to prioritize buying basics.
Daiwa Capital analysts stated that Alibaba will be the main beneficiary of any prospective favorable policy rollout in terms of lockdown measures and spending stimulus because of its huge scale and ability to reflect the whole macro economy.
Beijing this week unveiled plans to support the economy after consumer spending was stifled for two months due to Covid lockdowns.
Most Asian stock indexes were up at the conclusion of the week following significant advances on Wall Street. The Australian market rose more than 1% while China's CSI 300 index of equities listed in Shanghai and Shenzhen nudged up 0.2 percent.
"The wave of cautious optimism seeped through to the Asian markets and were reinforced as sales growth from Alibaba beat expectations, supporting tech companies," said Richard Hunter, head of markets at Interactive Investor. The apparent easing of US-China tensions and the probability of further intervention from the former to support the regional economy also supported the favorable changes.
The robust technology sector performance follows a number of economic health warnings from Chinese regulators. Li Keqiang, the premier, stated this week that the situation was "to a certain extent worse" than it was during the beginning of the coronavirus epidemic in 2020.