Many mothers are searching for their babies even after the passage of many years. Rita Rose Likins is one of them. Her baby Boy was born in 04/05/1966. She are searching for her baby boy even after more than 50 years.
     • Must Read: OMG! A Real Superman.. How did this Kid Recovers So Fast!
Birth Mother
Rita Rose Likins – She was 23 years old, born in Valdosta, GA, and lived in Biloxi, MS. She had blue eyes and light brown hair. She was 5'6", 112 lbs. She was not married. She had a B.S degree, University of Southern MS, Hattiesburg, MS. She was a sales clerk when she met the Birth Father. Her mother, Agnes R. Likins, was 57 and a housewife. Her father, Floyd L. Likins, was 59 and was retired Air Force, Civil Service. Both of her parents had brown hair and blue eyes Rita was one of 5 children. She had 3 older brothers, who were 33, 25 and 27, and one younger sister, 17.
Birth Father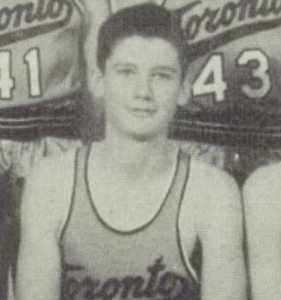 He was born in 1939 and grew up in Toronto, South Dakota. He had blue eyes and brown hair. He was tall and thin. He was not married. He had a Master's Degree US Air Force, and he was a Clinical Social Worker at Keesler Air Force Base in Biloxi, MS. His parents were farmers; his father was born in 1903 and his mother was born in 1906. He was one of 3 children; he had an older brother born in 1937 and a younger brother in 1942.
They met at a dance, but when she became pregnant, they both knew they weren't headed for marriage; she didn't feel mature enough at the time to be a mother. They both wanted their baby to have the best life possible with a two parent home. Rita went through Catholic Charities in Jackson, MS and they sent her to live at St. Ann's Home for Unwed Mothers in Shreveport, LA before he was born.
The Baby Boy
On April 2, 1966, in the early morning, a beautiful baby boy was born and she named him: Joseph Eugene Likins. He was born at T. E. Schumpert Memorial Sanitarium in Shreveport, LA. He was born a month early and was very small. She was able to hold him and see him until she was able to return home. She was told that he left soon afterwards. Rita thinks he may have had blue eyes and brown hair as a child.
Rita requested that he be placed with a family in MS, and was told that the adoptive family already had 2 children; the adoptive father was a college graduate, and worked as a "General Manager". The adoptive mother was a stay-at-home mom. The birth father did not sign any of the adoption paperwork, but did speak to the counselor at Catholic Charities. Rita was not allowed to put his name on the birth certificate.
Rita has never stopped thinking about Joseph and wondered if he even knew he was adopted. April 2nd every year is a very special day to her. She wants more than anything to find him and to know that he has family that want to meet him!
If you know of any male who was born in Shreveport, LA on April 2, 1966 and was adopted and grew up in Mississippi, OR if you have any information to help us in our search, please contact: babyboy040266@gmail.com
** SHARE this Story all over the web and help Rita Rose to find her baby boy **